Customer Service Portal
Website portal developed to allow clients to monitor and maintain their services and communicate with the service providers.
Requirement
An online marketing company required a web portal in which they could provide service reports and customisation options.
Solution
Clients are able to update contact information which is verified by administrators before being applied to internal data.
Clients can upload images and complete a short form to submit their service preferences and update the service when necessary. The system would display service results if the appropriate service has been purchased and purchase options if not.
Changes are automatically emailed to the relevant department for validation and action.
Clients are required to sign in using a username and secure password. Passwords can be set by administrators but need to be reset on next login.
Passwords can be reset by the user using the password reset option on the login form: this creates a temporary token that is sent to the users email account.
The design was provided by the commissioners marketing team and was developed with adjustments to the main website for quick navigation and retaining an active login.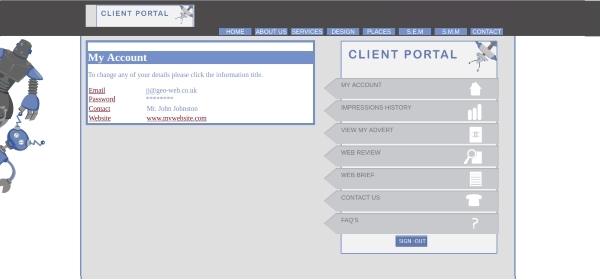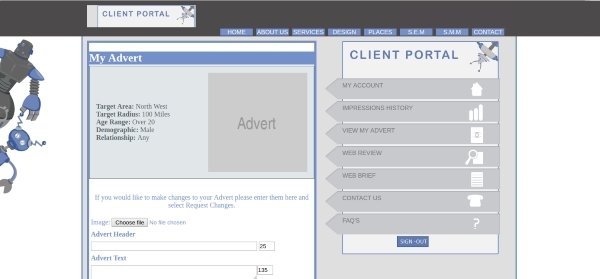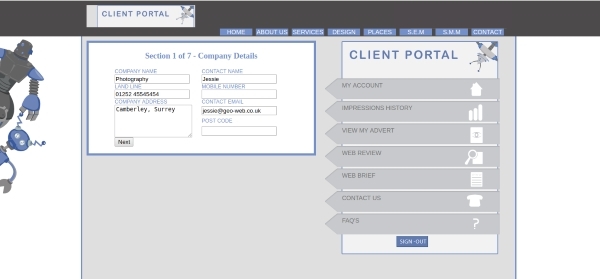 Get in touch
Each project includes a maintenance contract to update services and run security checks. Every account comes with access to our support ticket system, allowing you to speak directly to our developers and technicians at any time.