Collaboration Portal
A platform to record scientific research and generate reports with area mapping, csv imports, limited public views and advanced searching.
Requirement
A government research group required a platform to record environmental and habitual changes for animals and plants across a group of islands.
The solution needs to be lightweight, many of the areas covered by the research group do not have a strong mobile reception.
Solution
We built the software so that the records are compiled into a detailed report containing tables, graphs, images and maps, each with unique reference codes. Each report can include multiple mapped areas or points, with optional colour keys and titles.
We built a multi user access feature into the website so a limited amount of information would be publicly available for visitors to search through and print summary reports, but only privately registered users (researchers) would be able to make changes, review all the data and compile final reports.
Uploaded images are given a unique reference code. The mapping service will translate a given address or area into a set of longitude and latitude positions. Positions can then be manually adjusted, colour-coded and named.
Researchers are able to manage list items to include additional resources not previously included. Each item can include unlimited sub-items to further define the item.
An Advanced Search allows researchers to review reports by a full range of criteria including active list items. Public users are shown a search form with limited options and only publicly enabled reports are returned.
Reports are printed in PDF using a template that was provided in .doc and converted to HTML.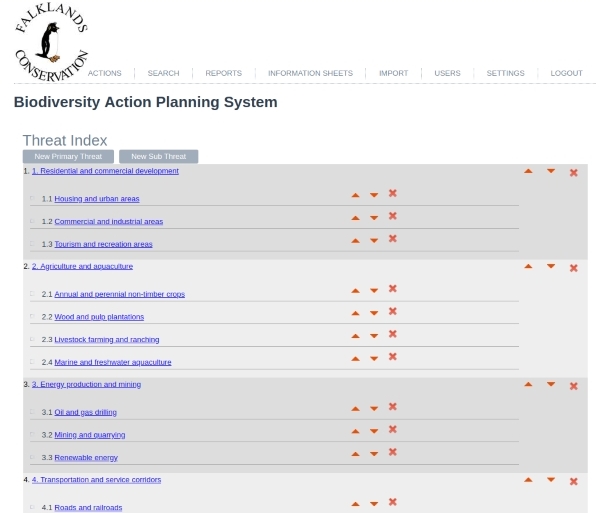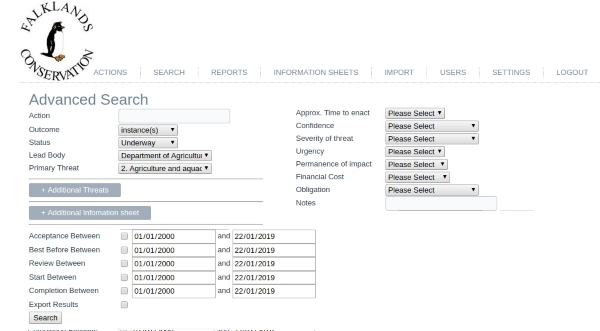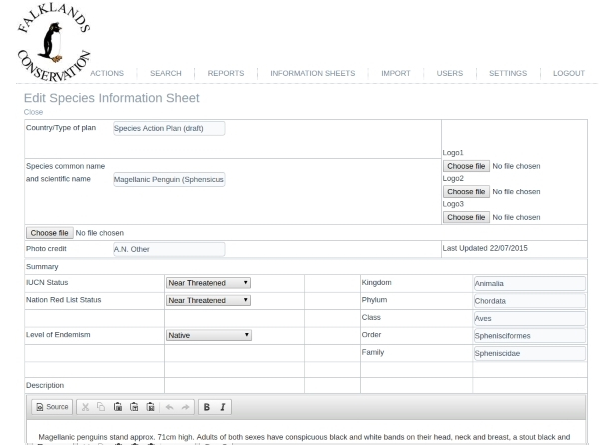 Get in touch
Each project includes a maintenance contract to update services and run security checks. Every account comes with access to our support ticket system, allowing you to speak directly to our developers and technicians at any time.