Supplier Manager Software
Supplier management software with document storage, licence alerts, performance tracking and ordering.
Requirement
Management system for company suppliers; installers, manufacturers, transporters and inspectors.
Solution
We built a solution that consisted of several parts; the internal software made it possible for administrators to create supplier accounts that would stay in 'preview' mode until approved.
The public side allowed the suppliers to log in to submit data or review their accounts.
The software can store information such as licences, qualifications and other documents relating to services and coverage of each supplier.
The software will search active suppliers when new jobs are created, log any negative performance issues, send out alerts and remove suppliers from the supplier search if negative performances persist.
The software will create a breakdown of jobs and additional resources. It will also update orders and offer new suppliers when the current supplier cannot complete the order.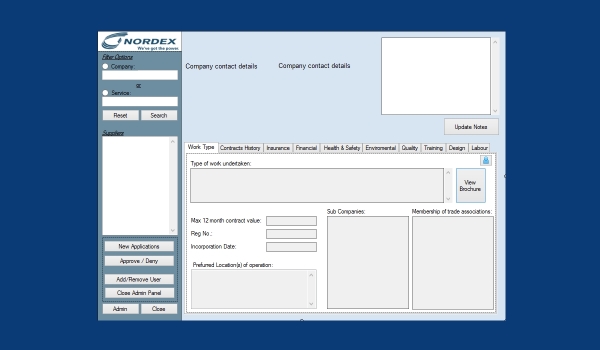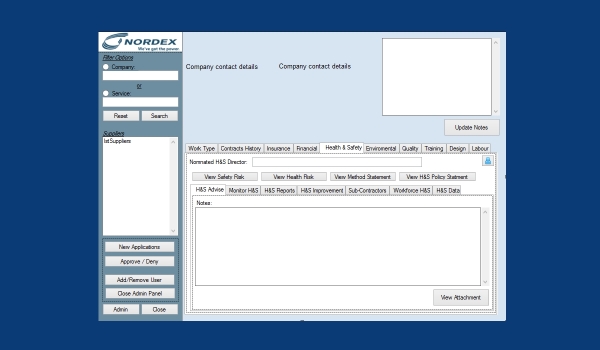 Get in touch
Each project includes a maintenance contract to update services and run security checks. Every account comes with access to our support ticket system, allowing you to speak directly to our developers and technicians at any time.